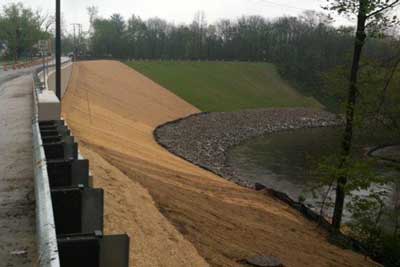 At Milbocker & Sons, Inc. we believe that the "design build" process is a simple approach to construction.
A team, working together from start to finish in open communication and purposeful collaboration to deliver otherwise unachievable results. And the way is paved for creative solutions to take hold, resulting in costs minimized, schedules streamlined and efficiencies realized. Since design build construction brings together all elements of a project, architects work in coordination with other members of the project team. In other methods, architectural design is completed separately, sometimes resulting in unforeseen costs and delays during the construction process.
But Milbocker & Sons design build construction crew allows your project team to provide insights into the costs and constructability of different designs. The end result is a sound design, a budget defined and a schedule streamlined. So business goals are met.
The Design-Build process
The Design-Build process has five primary phases:
Selecting a Design-Builder
Pre-construction assessments
Architectural design
Construction
Post-construction
But unlike other construction methods, phases overlap, and all team members collaborate throughout the process to provide rapid project delivery.
To learn more about on Milbocker & Sons, Inc. and design build construction for your next Michigan project, or to request a quote, contact us here or call us directly at (269) 673-2195.