West Michigan Bridge & Road Construction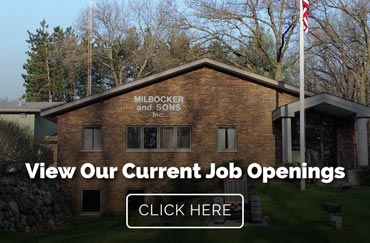 When it comes to bridge and road construction, Milbocker & Sons, Inc. is experienced in building many different types of structures. Since 1968, our business has remained focused on meeting the needs of our clients by building quality into every construction project.
Whether we are building a highway bridge structure or a connecting road, Milbocker & Sons, Inc. is dedicated to providing our clients with exceptional results. When a client selects us to work with them on their project, they have partnered with an amazing team of talented construction professionals that have the resources and knowledge required to build a quality project – safely, productively and on time.
We service Michigan and our clients include; Federal, State and Local Government, Municipalities, Airports, Schools and more! Feel free to contact us here or call us at (269) 673-2195!